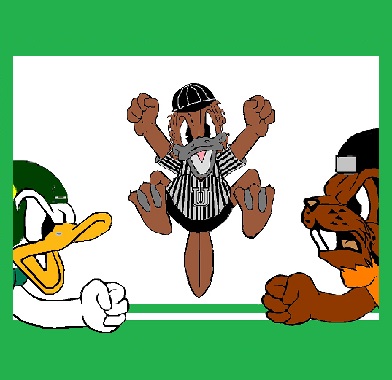 Oregon State Civil War (OSCW)
The Civil War is the colloquial name for a series of American college rivalry games and other competitive events played out annually in Oregon, between the Ducks of the University of Oregon in Eugene and the Beavers of Oregon State University in Corvallis.
Although the college football game is the most popular rivalry, the two universities have Civil War games in every sport that both sponsor. There is also an academic rivalry between the schools on occasion, and competitions for community services such as blood drives take place often. >> Learn more >>
AfAA is tickled orange, green, black and yellow about the OSCW and has plans to participate and shamelessly promote for the sake of fun and profit. As an example, for fans who are for both, or neither, a Duck or a Beaver - see our line of University of the State of Oregon (USO) Platypus artwork - suitable for framing, t-shirting, mad hatting, or what need you.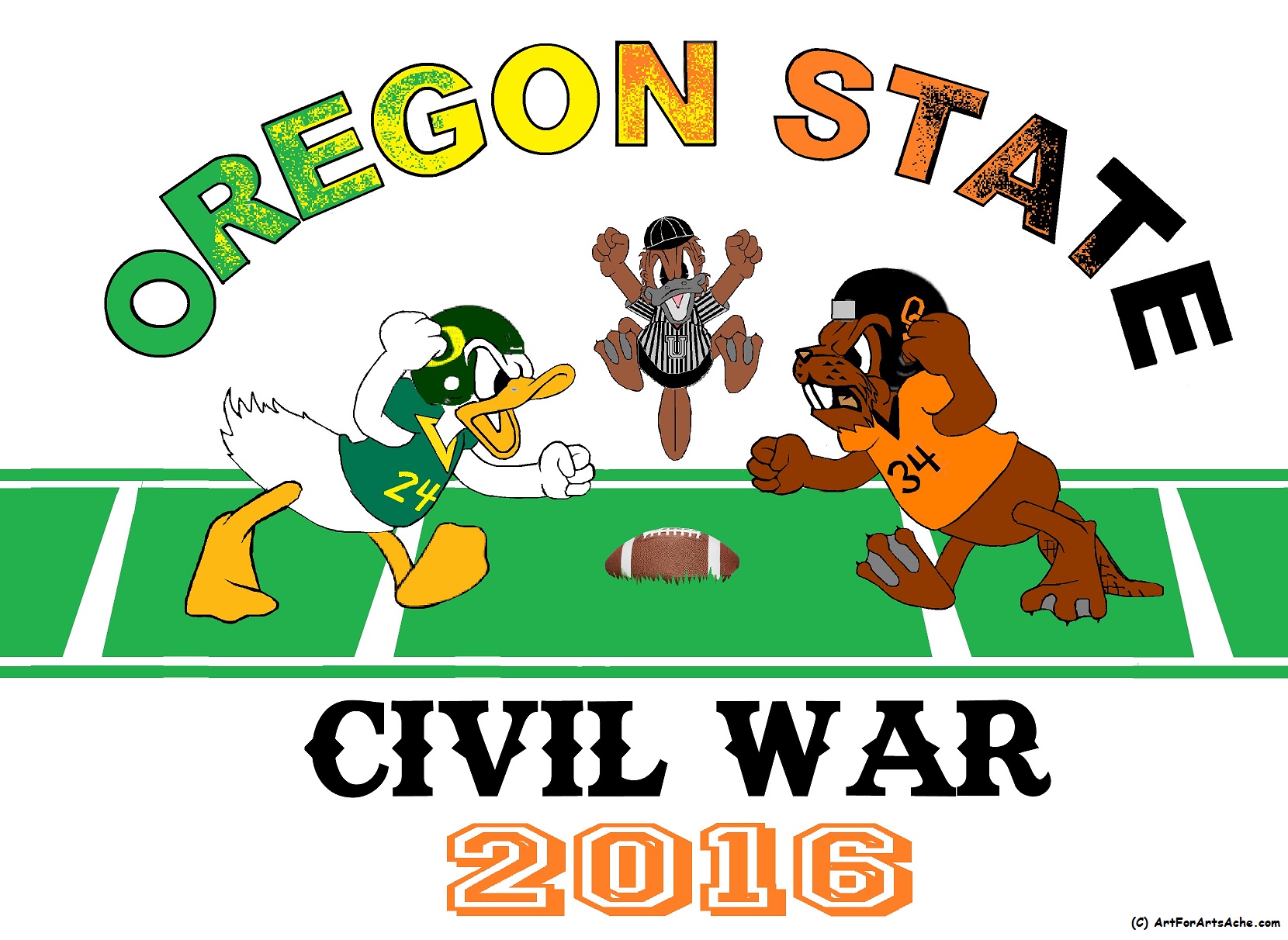 Check out the OSCW project and let us know what you think! If you'd like to communicate more on this special project, visit our Contact page for options.
Learn more, Network
We also do web pages and sites, for Artists and others. Check out these examples -